SHARPEN YOUR GAME
The Katana GF76 is designed to unleash true performance during games thanks to the most recent 11th Gen. Intel Core i5 processors and NVIDIA GeForce RTX 30 series graphics. The new Katana GF76 is constructed with the exact same fine craftsmanship that goes into forging a blade. Run at peak efficiency and dominate the field of combat.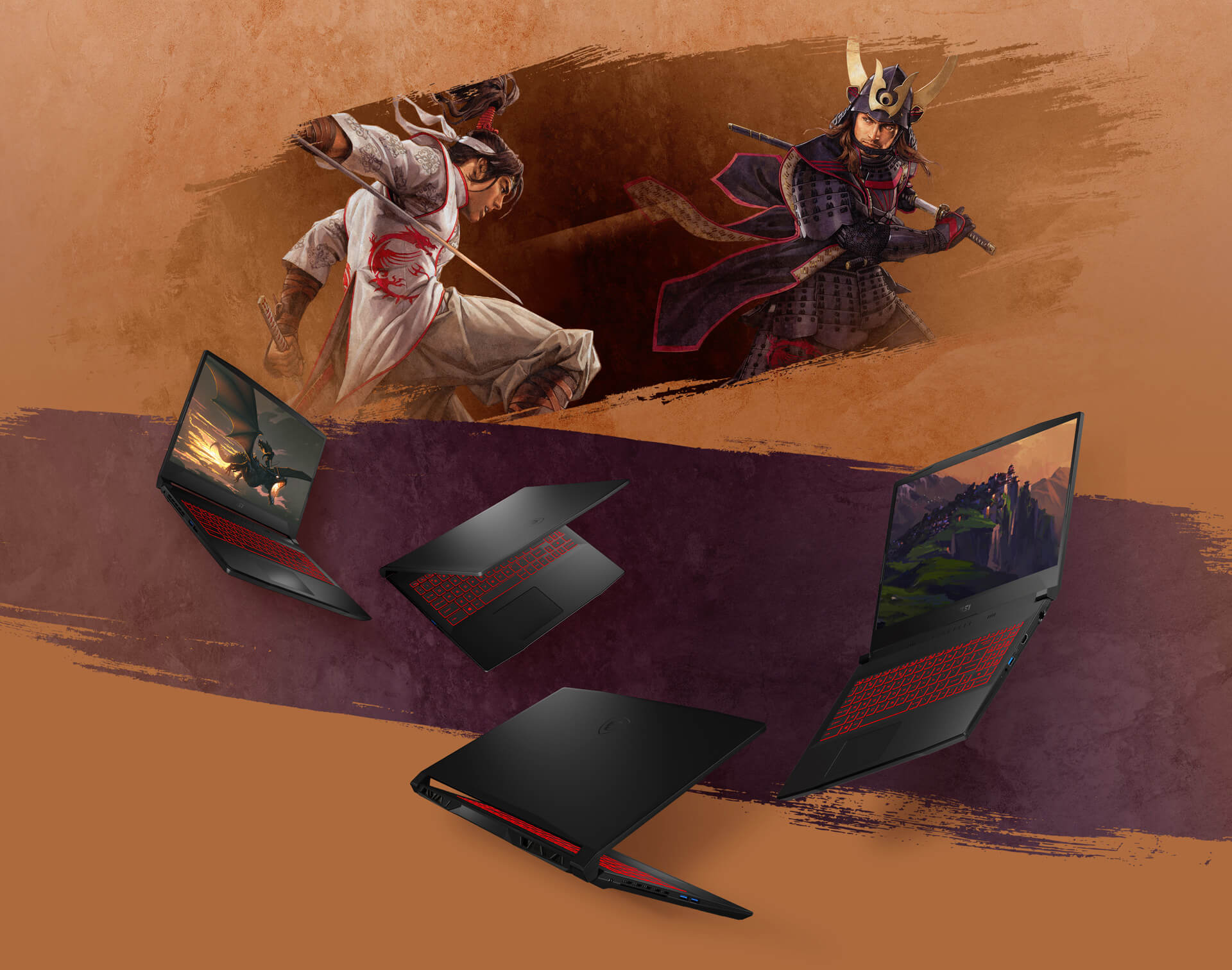 POTENT PERFORMANCE TO GAME ON
Every swing creates a wind gust the size of a hurricane, and every blow would set off a blazing
storm in the sky. Pick up the Dragon Blade, which has been endowed with dragon powers, and take your combat to new heights.